Gift & Estate Planning


Maximize your Philanthropic Goals

Wednesday August 17, 2022
Washington News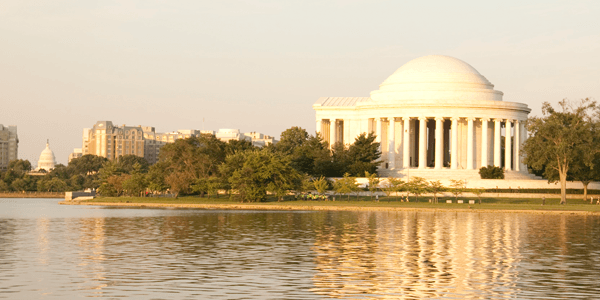 Protect Yourself From Holiday Scams
During the holiday season, the Internal Revenue Service and its Security Summit Partners warns consumers to protect themselves from potential identity thieves. This is a season for online shopping and an abundance of emails or texts from friends and family.
IRS Commissioner Chuck Rettig stated, "Do not let this be the most wonderful time of the year for identity thieves. The approach of the holidays and tax season increases risk for taxpayers and opportunities for criminals. We urge people to be extra careful with their personal and financial information during this period while shopping online or getting suspicious emails or text. Taking a few simple steps can keep people from becoming victims of identity theft and protect their sensitive personal information needed for tax returns and refunds."
The Security Summit partners caution that identity thieves continue to update and enhance their strategies. Scammers are always attempting to obtain personal and sensitive information. This information may then be used to file a fraudulent tax return and claim a refund.
The IRS offered some useful security tips for the holiday season.
Security Software — All computers, tablets and mobile phones should have security software that is regularly updated, as well as anti-virus software that protects against malware. Parents should also be cautious with the electronic devices of teens and younger children.
Phishing Scams — The number one way identity thieves steal personal data is through emails that contain phishing links. If you do not know the sender, do not open a link or click on an attachment. Many of the phishing emails this year continue to focus on COVID-19, Economic Impact Payments or the latest tax legislation.
Strong Passwords — You should use strong passwords to ensure security for online accounts. Many individuals use a phrase or a series of words that can be easily remembered. An excellent alternative is to use a password manager on your smartphone to maintain unique passwords for each online account.
Two-Factor Authentication — Many email providers and social media sites offer two-factor authentication. Nearly all banks and financial institutions also enable you to use this service. You will be able to enter your password and receive a code on your phone. Entering both a password and a code ensures a higher level of security.
Public Wi-Fi — Be careful when using public Wi-Fi. Your home Wi-Fi normally is protected with a password. However, public Wi-Fi is frequently unsecured and identity thieves can monitor your session. This could give the scammers the opportunity to learn your logins and passwords for key accounts.
Backup Files — Your computer and smartphone contain extensive information. You may want to use a cloud service or an external hard drive to backup information. You can use a search tool to search for how to backup a computer and learn about many of the options available.
Virtual Private Network (VPN) — A VPN is a secure way to connect to your office network. The VPN protects the data transferred back and forth from being viewed by an identity thief.
Editor's Note:
You also may want to consider viewing IRS YouTube videos. Two of the more popular videos are "Easy Steps to Protect Your Computer and Phone" and "Here is How to Avoid IRS Text Message Scams." The videos are concise and informative.
Pandemic Scams Target Tax Professionals
The IRS Security Summit warned tax professionals that hackers are targeting them. This is particularly a challenge during the pandemic. As part of National Tax Security Awareness Week, the IRS urges tax professionals to follow safe practices.
IRS Commissioner Chuck Rettig noted, "We continue to see scams and security risks during this period targeting tax professionals and the sensitive information they hold. Identity thieves continue to evolve with the times and use the pandemic and other tricks to take advantage of tax pros and gain access to their data. We continue to urge tax preparers to remain aware of this changing threat. Taking important security steps can help avoid a security breach that can be devastating to them and their clients." Tax professionals may review IRS Publication 4557, Safeguarding Taxpayer Data. There also is a Security Summit Checklist with the title "Taxes-Security-Together."
The IRS urges all tax professionals to take six basic measures for data protection.
Anti-virus Software — Your computers and networks should all have anti-virus software with automatic updates. Software and operating systems can be set up to automatically update. These daily updates are essential because hackers continue to find new security holes in complex software.
Firewalls — A firewall will help shield your computer and your network from cyberattacks. It does not always catch the downloaded viruses from phishing email attacks, so staff must be trained in protecting the network from that type of attack.
Two-Factor Authentication — All of your online accounts, particularly any tax software or email account, should use two-factor authentication. All professional tax software providers have enabled this added security.
Backups — All client data and sensitive files should be regularly backed up to an external hard drive, or to the cloud. This regular backup is particularly important if there is a ransomware attack that locks all of the files. It may be possible to go back to a clean backup file and restore most of the lost information.
Encryption — There are multiple products that will encrypt data on a hard drive. All tax professionals should explore the possibility of encryption. While encryption may slow down some database systems, as networks and computer storage systems continue to improve, encryption is an excellent plan.
Virtual Private Network (VPN) — Many tax professionals are still working remotely due to COVID-19. A VPN is an essential method to protect client data. Remote workers are regularly transferring data from their personal computer to the office network. You can search for "Best VPNs" and review the options for vendors.
Tax professionals should have a regular phishing training plan for their office staff. Office staff frequently can be tricked into clicking on an attachment that downloads malware to the office network. This malware can track keystrokes and discover the tax professionals' passwords.
A dangerous phishing email has the subject line: "Verifying your EFIN before the filing."
"In order to help protect both you and your clients from unauthorized/fraudulent activities, the IRS requires that you verify all authorized e-file originators prior to transmitting returns through our system. That means we need your EFIN (e-file identification number) verification and Driver's license before you e-file.

Please have a current PDF copy or image of your EFIN acceptance letter (5880C dated within the last 12 months) or a copy of your IRS EFIN Application Summary, found at your e-Services account at IRS.gov, and the Front and Back of Driver's license emailed in order to complete the verification process. Email: (fake email address).

If your EFIN is not verified by our system, your ability to e-File will be disabled until you provide documentation showing your credentials are in good standing to e-File with the IRS. Copyright 2021 EFILE. All rights reserved. Trademarks"
If you receive this email, it is a scam and should be sent to phishing@irs.gov.
Staff also needs to be trained to be on the lookout for a potential client scam. An identity thief will send several emails that are intended to start a client relationship. After four or five emails to build credibility, the identity thief includes a link in the next email that downloads malware.
Tax professionals are required to have a written information security plan. You can view a short video on the IRS YouTube channel or use IRS Publication 5293, Data Security Resource Guide for Tax Professionals.
No Negligence Penalty for Denied Deduction
In
Plateau Holdings LLC et. al. v. Commissioner;
No. 12519-16; T.C. Memo. 2021-133 (Plateau), the Tax Court determined there would not be an added penalty for a denied charitable gift deduction.
Plateau created a conservation easement deed and claimed a charitable deduction of $25.4 million in 2012. The IRS denied the deduction because the judicial extinguishment clause in the deed did not protect the conservation purpose in perpetuity as required under Section 170(h)(5)(A). The Tax Court determined the proper value of the easement was $2.69 million and, therefore, a 40% penalty for gross overvaluation of the easement deduction was applicable. See Section 6662(e).
Subsequently, the IRS sought a 20% negligence penalty on the disallowed $2.69 million deduction. This penalty applies to the deduction that was denied because of the defect in the easement deed. The Tax Court determined that Plateau had reasonable cause, acted in good faith and the penalty would not apply.
A Section 6662(a) negligence penalty if applicable for a "failure to make a reasonable attempt to comply with the Code." It penalizes the taxpayer for "careless, reckless or intentional disregard."
While a partnership does not pay tax, an underpayment will determine the applicability of the penalty for partners. The taxpayer claimed that Plateau had reasonable cause and acted in good faith. The deeds were held deficient because there was a "carve-out for donor improvements" in the event of a judicial extinguishment.
The conservation easement deed was drafted by Foothills Land Conservancy attorney Mark Jendrek. Plateau could have reasonably believed that Jendrek, who was a specialist in the conservation area, would draft a valid deed.
Because the 2012 deed was drafted prior to the issuance of Tax Court decisions that determined the carve-out language was improper, the penalty should not apply. The Court held that since Plateau reasonably relied upon expert counsel and the information available at the time of filing the deed, the penalty would not apply.
Applicable Federal Rate of 1.6% for December — Rev. Rul. 2021-213 2021-49 IRB 1 (15 Nov 2021)
The IRS has announced the Applicable Federal Rate (AFR) for December of 2021. The AFR under Section 7520 for the month of December is 1.6%. The rates for November of 1.4% or October of 1.0% also may be used. The highest AFR is beneficial for charitable deductions of remainder interests. The lowest AFR is best for lead trusts and life estate reserved agreements. With a gift annuity, if the annuitant desires greater tax-free payments the lowest AFR is preferable. During 2021, pooled income funds in existence less than three tax years must use a 2.2% deemed rate of return.
Published December 3, 2021
Previous Articles
National Tax Security Awareness Week
New IRS Online Accounts For Individuals
IRS Urges End–Of–Year Preparation For 2022
IRS Tips for 2021 Charitable Gifts