Gift & Estate Planning


Maximize your Philanthropic Goals

Saturday December 9, 2023
Finances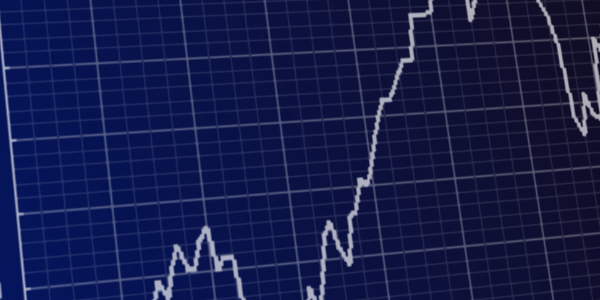 Pfizer Releases Earnings Report
Pfizer Inc. (PFE) reported its third quarter results on Tuesday, October 31. The biopharmaceutical company fell short of earnings estimates, causing its shares to dip more than 1% following the release.

Pfizer announced revenue of $13.23 billion for the quarter, down 42% from $22.64 billion in the same quarter last year. Revenue returned below analysts' expectations of $13.34 billion.

"We are encouraged by the strong performance of Pfizer's non-COVID products in the third quarter of 2023," said Pfizer CEO, Dr. Albert Bourla. "With a significant uncertainty removed by our recently announced amended Paxlovid supply agreement with the U.S. government, our expectation of additional clarification on global vaccination and treatment rates by the end of the year, and the breakthroughs continuing to emerge from our pipeline, we look forward to concluding 2023 with positive momentum that showcases Pfizer's long-term growth potential."

The company reported a loss for the quarter of $2.38 billion or $0.42 per diluted share. This is down from net earnings of $8.61 billion or $1.51 per diluted share reported during the same quarter last year.

The New York-based company reported a significant drop in revenue that was attributed to an expected decrease in sales for its COVID-19 products. Revenue for Comirnaty, Pfizer's COVID-19 vaccine, fell by 70% to $1.3 billion compared to the year prior. Paxlovid, an antiviral medication used for treating COVID-19, revenues also declined by 97% year-over-year to $202 million. Abrysvo, the Respiratory Syncytial Virus (RSV) vaccine launched in August 2023, was reported at $375 million for the third quarter. The company reaffirmed its 2023 financial guidance and expects revenues for the following year to be between $58 to $61 billion with earnings per share to be between $1.45 to $1.65.

Pfizer Inc. (PFE) shares ended at $31.26, up 3% for the week.


Airbnb Posts Earnings Report

Airbnb, Inc. (ABNB) released its third quarter earnings on Wednesday, November 1. The company's stock dropped 3% in after-hours trading despite reporting better-than-expected revenue for the quarter.

The company's revenue for the third quarter was $3.40 billion. This was up 18% from $2.88 billion during the same quarter last year and just above analysts' forecast of $3.37 billion.

"Q3 was another strong quarter for Airbnb," said Airbnb's CEO, Brian Chesky in an earnings call. "We ended the quarter with the highest number of active listings, and we saw strong active listings growth across all regions of the market types. We will continue growing supply by raising awareness around hosting, making it easier to get started and improving the overall experience for a host."

Airbnb reported net income of $4.37 billion during the quarter or $6.63 per adjusted share. This was up from $1.21 billion or $1.79 per share, last year at this time.

The San Francisco-based company serves as an online platform for vacation rentals and lodging. Airbnb's Nights and Experiences Booked category brought in $113.2 million during the quarter, a 14% rise from the same quarter in 2022 marking a record summer travel season. Airbnb's gross bookings value was $18.3 billion, a 17% increase from last year. Stays of 28 days or more made up 18% of bookings in the quarter, steady from the same period a year earlier. For the fourth quarter of 2023, the company expects revenue to be between $2.13 billion and $2.17 billion.

Airbnb, Inc. (ABNB) shares ended the week at $122.64, up 5% for the week.


The Cheesecake Factory Serves Up Earnings

The Cheesecake Factory, Inc. (CAKE) released its third quarter earnings report on Wednesday, November 1. The restaurant chain reported increased revenue, causing shares to increase by almost 2% following the release of the report.

The Cheesecake Factory posted quarterly revenue of $830.2 million. This was up from $784.0 million reported at the same time last year and below analysts' expectations of $842.3 million.

"Our third quarter results reflect positive sales trends, as we continued to outperform the broader casual dining industry led by solid comparable sales growth at The Cheesecake Factory restaurants," said The Cheesecake Factory CEO, David Overton. "Our performance amidst the softening sales environment is a testament to the resilient consumer demand for the distinct, high-quality dining experiences we provide our guests. Our tenured operators continued to do an excellent job effectively managing their restaurants and consistently delivering exceptional food quality, service and hospitality to drive sales."

For the third quarter, The Cheesecake Factory reported net income of $18.0 million or $0.37 per adjusted share. This is up from a net loss of $2.4 million or $0.05 per adjusted share reported at this time last year.

The Cheesecake Factory's comparable restaurant sales in the third quarter increased 2.4% year-over-year. The company expects to open 16 new restaurants in 2023 and up to six new restaurants in the first quarter of fiscal 2024. Internationally, the company expects to open two Cheesecake Factory restaurants during the remainder of fiscal 2023. Currently, the company has a total of 323 restaurants open. The company's Board of Directors declared a quarterly dividend of $0.27 per share payable on November 28, 2023, for stockholders of record on November 15, 2023.

The Cheesecake Factory, Inc. (CAKE) shares closed at $31.09, up 3% for the week.

The Dow started the week of 10/30 at 32,538 and closed at 34,061. The S&P 500 started the week at 4,139 and closed at 4,358. The NASDAQ started the week at 12,750 and closed at 13,478.
Treasury Yields Fall
Treasury Yields were steadfast throughout the week as markets reacted to the Federal Reserve's latest interest rate decision. Yields dropped Friday after the latest job report showed that job growth moderated in October.

On Wednesday, the Federal Reserve held its November Federal Open Market Committee (FOMC) meeting. At the meeting, policy makers unanimously agreed to hold the federal funds rate in a target range between 5.25% to 5.5%, unchanged since July. While interest rates were unchanged, Fed official comments indicate a rate increase in December remains a possibility.

"We have not made any decisions about future meetings," said Federal Reserve Chairman, Jerome Powell. "That is the way we are going to be going into these future meetings...just determining the extent of any additional further policy tightening that may be appropriate to return inflation at 2% over time."

The benchmark 10-year Treasury note yield opened the week of October 30 at 4.84% and traded as low as 4.48% on Friday. The 30-year Treasury bond opened the week at 5.02% and traded as low as 4.67% on Friday.

On Thursday, the U.S. Department of Labor reported that initial claims for unemployment increased by 5,000 to 217,000 for the week ending October 28. This exceede analysts' estimates of 210,000. Continuing claims increased to 1.82 million, up by 35,000. Nonfarm jobs increased by 150,000 for October, coming in lower than the 170,000 rise economists expected.

"With less heat seen in the job market, this report should go over well at the Federal Reserve, which has been keeping the threat of a rate increase alive even as it has opted not to pull the interest rate raising lever at the past two meetings," said Senior Economic Analyst at Bankrate, Mark Hamrick.

The 10-year Treasury note yield finished the week of 10/30 at 4.52%, while the 30-year Treasury note yield finished the week at 4.70%.
Mortgage Rates Cool Off
Freddie Mac released its latest Primary Mortgage Market Survey on Thursday, November 2. The survey showed 30-year mortgage rates leveled off after consecutive weeks of increases.

This week, the 30-year fixed rate mortgage averaged 7.76%, down from last week's average of 7.79%. Last year at this time, the 30-year fixed rate mortgage averaged 6.95%.

The 15-year fixed rate mortgage averaged 7.03% this week, unchanged from last week. During the same week last year, the 15-year fixed rate mortgage averaged 6.29%.

"The 30-year fixed-rate mortgage paused its multi-week climb but continues to hover under 8%," said Freddie Mac's Chief Economist, Sam Khater. "The Federal Reserve again decided not to raise interest rates but have not ruled out a hike before year-end. Coupled with geopolitical uncertainty, this ambiguity around monetary policy will likely have an impact on the overall economic landscape and may continue to stall improvements in the housing market."

Based on published national averages, the savings rate was 0.46% as of 10/16. The one-year CD averaged 1.79%.

Editor's Note: The publicly available financial information is offered as a helpful and informative service to our friends. This article is not an endorsement of any company, product or service.
Published November 3, 2023
Previous Articles
Alphabet Posts Quarterly Results
Albertsons Releases Quarterly Report