Gift & Estate Planning


Maximize your Philanthropic Goals

Saturday December 9, 2023
Savvy Living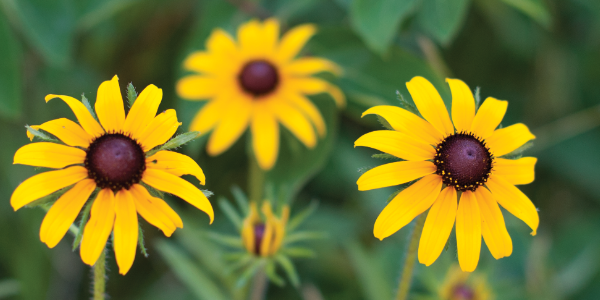 Understanding Medicare Advantage Ads
What is the best way to choose a Medicare Advantage plan? I am considering switching from original Medicare to a Medicare Advantage plan. Many of the advertisements I see seem too good to be true because they offer extra benefits with no monthly premiums.

Exercise caution when encountering Medicare Advantage advertisements on TV, radio, social media or direct mail. While many of these advertisements may offer free vision, hearing, dental and other benefits with zero monthly premiums, they may offer very limited coverage.


Advantage basics

Medicare Advantage or MA plans (also known as Medicare Part C) are government-approved health plans sold by private insurance companies that you can choose instead of original Medicare. Most Medicare Advantage plans are managed-care policies such as HMOs or PPOs that require you to get your care within a network of doctors in a geographic area. The open enrollment period for those switching from original Medicare to a Medicare Advantage Plan is from October 15 through December 7.

Medicare Advantage plans have exploded in popularity in recent years as insurers have increased their advertisements that promote low-cost options with many extra benefits. The federal government has deemed many claims in MA advertisements as fraudulent and misleading. Some advertisements falsely imply that the Centers for Medicare and Medicaid Services endorse or prefer a specific plan while others promise more cost savings than you will receive. If you choose the wrong plan, your doctor may not be a member of that plan's network or you may end up paying out-of-pocket for medically necessary care.

In September, the U.S. Department of Health and Human Services finalized new marketing requirements to protect consumers and improve the quality of advertisements. However, you should proceed cautiously when choosing a plan. Here are some tips to help you make an informed decision.

Cover your needs: When evaluating MA plans, make sure the one you are considering covers your preferred doctors and health care facilities. You should also confirm that your prescription medications are on the insurer's drug plan formulary.

To help you compare plans, contact your health providers and find out which MA plans they accept and which ones they recommend. Then, go to the Medicare Plan Finder tool at Medicare.gov/plan-compare to compare plans in your area.

Understand the details: Some MA plans promote no monthly premiums, but the reality is that you are still responsible for your original Medicare costs including your Part B premium, deductibles and copays for covered services. Moreover, you may have to pay out-of-pocket if you see an out-of-network doctor. Also, HMO plans generally do not cover out-of-network non-emergency services, so an individual may be responsible for full costs. On the other hand, A PPO plan allows people to go out of the network, but they generally must pay more to do so.

Do some research: Many MA plans tout free vision, hearing and dental benefits that are not covered by traditional Medicare, but these benefits are often limited. For example, a plan that offers free dental coverage may cover only cleanings and x-rays. Extensive procedures such as root canals or implants may not be covered, or the plan may limit the dollar amount it pays. Be sure to investigate the coverage details to avoid unexpected charges later.

Get help: For additional help, contact your local State Health Insurance Assistance Program (SHIP) at ShipHelp.org or call 877-839-2675. These programs provide unbiased one-on-one Medicare counseling and assistance.

If you believe you made a mistake in your plan choice due to misleading or inaccurate marketing claims, call a Medicare customer service representative at 800-633-4227 to explain your situation and get assistance.

Savvy Living is written by Jim Miller, a regular contributor to the NBC Today Show and author of "The Savvy Living" book. Any links in this article are offered as a service and there is no endorsement of any product. These articles are offered as a helpful and informative service to our friends and may not always reflect this organization's official position on some topics. Jim invites you to send your senior questions to: Savvy Living, P.O. Box 5443, Norman, OK 73070.

Published November 10, 2023
Previous Articles
Simplified Universal Television Remotes
Transportation Options Post Medical Procedures
Caring For Your Pets After You Die
Do You Need Life Insurance During Retirement?