Gift & Estate Planning


Maximize your Philanthropic Goals

Saturday December 9, 2023
Savvy Living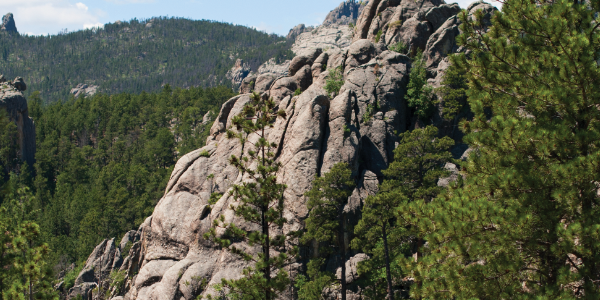 Simplified Universal Television Remotes
I am not comfortable with the complicated functionalities of my new television remote control. Can you offer suggestions for simple, universal television remotes?

Most modern television remotes come with dozens of unnecessary buttons that can be confusing for anyone to operate. Fortunately, there are several universal TV remotes available, including a few that are specifically designed for someone with vision, memory or confusion issues, as well as those who are not technologically savvy. These remotes have button options that make them easier to see and use. Here are some top choices to consider.


Button-Friendly Remotes

Some of the most popular simplified TV remotes on the market today are infrared (IR) remotes. These remotes are intended for those who use traditional cable/satellite boxes or their TV's internal tuner. They are not designed for people who use streaming media devices and will not work with devices that are controlled via Bluetooth or radio frequency.

If you are not sure how your TV is controlled, point the remote at the ground in the opposite direction from the device and press any button. If the remote still executes the command, then it is using Bluetooth or radio frequency signals.

A simple IR remote works with all major TVs including cable, satellite and digital TV receiver boxes. Designs that are lightweight or tapered make it easy to hold. For simplicity purposes, look for remotes with large color-coded tactile buttons to control the power, mute, volume up/down, and channel up/down. Some remotes also have large easy-to-see buttons that light up when pressed, which is helpful when someone is watching TV in a dark setting. Many of these remotes also come with a removable handy wrist strap to prevent misplacing the remote.

Another convenient option some universal remotes include is the "favorite channel" feature that will let you program your favorite channels. This gives the ability to directly punch in a desired channel while keeping the remote simple and uncluttered. Some remotes can also be locked to prevent accidental reprogramming. These types of remotes are available through online retail websites with prices ranging between $14 to $40.


Multi-Device Remote

If the big-button remotes are too basic for your entertainment system, there are simplified universal remotes that offer the ability to control multiple devices while still having an accessible layout.

Although these remotes have more functions, it is still important to look for one with an ergonomic design and large buttons that will let you control multiple audio/video components such as TV, cable/satellite receiver, Blu-ray/DVD player, streaming media players and sound bars. In addition to power, volume, channel, mute buttons and number pad. Many of these remotes also offer a previous channel, sleep timer and input option for convenience.

Finding the best TV remote can require some trial-and-error. But, once you find one that works, it can have a positive impact in keeping you connected.

Savvy Living is written by Jim Miller, a regular contributor to the NBC Today Show and author of "The Savvy Living" book. Any links in this article are offered as a service and there is no endorsement of any product. These articles are offered as a helpful and informative service to our friends and may not always reflect this organization's official position on some topics. Jim invites you to send your senior questions to: Savvy Living, P.O. Box 5443, Norman, OK 73070.

Published November 3, 2023
Previous Articles
Transportation Options Post Medical Procedures
Caring For Your Pets After You Die
Do You Need Life Insurance During Retirement?
Three Vaccines to Consider Getting This Fall