Gift & Estate Planning


Maximize your Philanthropic Goals

Saturday December 9, 2023
Savvy Living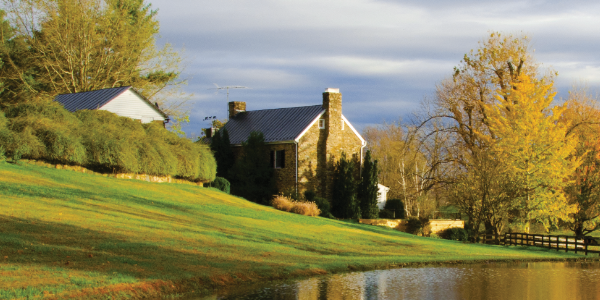 Caring For Your Pets After You Die
I have two dogs and a cat that are part of my family and I want them to be taken care of after I pass away. What is the best way to ensure care for my pets?

Approximately 500,000 cats and dogs enter shelters every year after their pet owners experience an emergency or pass away. Without a plan in place for the future care of your pets, they are at risk of ending up in a shelter where they could be euthanized.

To avoid this scenario and ensure the well-being and financial security of your pets, you should include them in your estate plan. Talk to your attorney about how to include provisions for your pets in your will or trust in accordance with your state's laws. Here are some options to know about before you make your plans.


Wills

One option is to name a caretaker for your pets in your will. You should also name a successor caretaker in case your first choice is unable or unwilling to perform the duties. If you name a caretaker, you should set aside money in your will for your pets' care with an explanation of how the funds should be spent.

To determine how much to leave, multiply your pets' annual food, care and medical costs by their life expectancy. You may also add a separate letter of instruction describing your pets' routine, food and medication.

Be aware that, even with this provision in your will, your designated caretaker is not legally obligated to follow your instructions or spend the money as you intended. Once the money is distributed by the will's executor to the caretaker, the caretaker is on an honor system to fulfill your wishes. As such, it is best to choose a caretaker you deeply trust, who will adhere to your requests.


Trusts

Another option is to create a pet trust, which provides more legal protection. Depending on your state's laws, you could set up either a revocable pet trust, which can be changed or canceled during your lifetime, or a testamentary pet trust which takes effect upon your death. A pet trust can be separate or part of an existing trust that encompasses your other assets.

Along with appointing a trustee to manage your trust's finances, you name a caretaker and alternative caretakers. You should also include a trust protector for added oversight of the trustee given that the beneficiary (your pets) cannot defend their own rights. It is permissible for the trustee and caretaker to be the same person. Unlike in a will, the caretaker has a fiduciary duty to follow the terms of the pet trust including any care instructions included in the trust.

The cost for creating a living trust varies greatly with starting costs ranging from $1,500 to $2,500. A will typically costs between $200 and $600. Establishing an estate plan can be priceless for creating peace of mind.


Other Arrangements

If you do not have anyone who would be willing to take care of your pets after you are gone, you should make arrangements with an animal retirement home, rescue, humane society, pet care program or other animal welfare group. Many of these organizations find new homes for pets or offer lifetime care but may require a fee or donation. Ask your local animal nonprofit or veterinarian for more information. You could also search online for organizations in your area who may help.

Savvy Living is written by Jim Miller, a regular contributor to the NBC Today Show and author of "The Savvy Living" book. Any links in this article are offered as a service and there is no endorsement of any product. These articles are offered as a helpful and informative service to our friends and may not always reflect this organization's official position on some topics. Jim invites you to send your senior questions to: Savvy Living, P.O. Box 5443, Norman, OK 73070.

Published October 20, 2023
Previous Articles
Do You Need Life Insurance During Retirement?
Three Vaccines to Consider Getting This Fall
Does Medicare Cover Getting a Second Medical Opinion?