Wednesday January 23, 2019
Washington News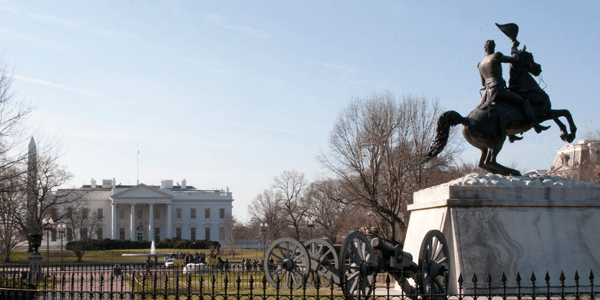 Disabilities and Hurricanes Lead to Larger EITC
In IR-2018-10 and IR-2018-11, the IRS explained how hurricane victims and taxpayers with disabilities may qualify for a larger 2017 earned income tax credit (EITC).
Because Hurricanes Harvey, Irma and Maria caused massive damage to homes and buildings, many affected taxpayers had lower incomes in 2017. Taxpayers in the designated federal disaster areas are permitted to calculate the EITC using either their 2017 or 2016 income.
With the devastation of these hurricanes, taxpayers may have lower incomes in 2017 than in 2016. Because the EITC is based on earned income and other factors, the 2016 income may produce a higher EITC. Affected taxpayers should calculate the EITC for both years and are permitted to use the higher amount.
The IRS encourages taxpayers with disabilities to calculate their EITC. To qualify, a person who has a disability must have earned income and file a tax return. Even if the taxpayer is below the required filing income threshold, he or she should calculate the EITC and may decide to file.
The 2017 maximum EITC refund is $6,318. Even if taxpayers are not currently working, disability benefits from an employer qualify as earned income until reaching minimum retirement age. Social Security disability income benefits do not qualify as earned income.
Refunds for EITC or Added Child Tax Credit (ACTC) are delayed until mid-February to enable the IRS to review tax returns. The IRS expects the first EITC refunds to be issued after February 27, 2018.
Tax Reform May Boost World Economy
The International Monetary Fund (IMF) projects economic growth for over 120 countries throughout the world. The IMF Global Outlook Report, released on January 22, 2018, projects a 0.2% increase in world economic output due to the U.S. Tax Cuts and Jobs Act (TCJA). This would increase world growth from 3.7% to 3.9% for 2018-2019.
The U.S. economic projections also increased. IMF economists expect TCJA to increase U.S. growth from 2.3% to 2.7% in 2018 and from 1.9% to 2.5% in 2019. The U.S. growth increases are primarily due to a reduction in the top corporate tax rate from 35% to 21%.
Growth rates for major U.S. trading partners are also expected to increase. Mexico, Japan and Germany growth rates are all revised upward.
IMF Managing Director Christine Lagarde welcomed the increased growth, but also urged further economic actions. She stated, "We certainly feel encouraged, yet we should not feel satisfied. Absent reforms, the fundamental forces that had us worried about the 'new mediocre' - and future growth potential - will remain in place."
Lagarde noted that many developing countries still need to improve their economies. She continued, "The time to repair the roof is when the sun is shining. This week is a perfect opportunity for world leaders to focus on those repairs."
Editor's Note:
IMF economists usually take a conservative viewpoint on economic growth. The drafters of TCJA hope there will be a 3% economic growth during 2018 and 2019. Dynamic scoring estimates of the cost of TCJA assume greater economic growth will lead to corporate tax payments sufficient to recover part of the tax reductions.
Federal "Restart" Bill Delays ACA Taxes
On January 22, a stopgap spending bill cleared the Senate by an 81-18 vote and the House by a vote of 266-150. The bill continues government operations until February 8 and ends a three-day federal government shutdown.
Three taxes under the Affordable Care Act (ACA) were delayed by the stopgap spending bill. The 2.3% medical device tax was delayed until 2020. The 40% "Cadillac Tax" on high-cost, employer-sponsored healthcare plans was delayed until 2022. The annual fee on healthcare insurers will not be effective until 2020.
Legislators expect another short-term continuing resolution on February 8. Congress needs at least three weeks to complete work on the full federal budget.
Sen. Angus King (I-ME) noted, "There will almost certainly be [another] one on February 8. There has to be a [continuing resolution] for two or three weeks to write the budget, for the Appropriations Committee to work."
Senate Finance Committee Chair Orrin Hatch (R-UT) supported the delays in collecting these ACA taxes. He stated, "We were also able to build on the repeal of the individual mandate tax and continue unwinding Obamacare by delaying the healthcare law's most egregious taxes - the Medical Device Tax, Cadillac Tax and Health Insurance Tax."
Applicable Federal Rate of 2.8 for February -- Rev. Rul. 2018-5; 2018-6 IRB 1 (17 Jan 2018)
The IRS has announced the Applicable Federal Rate (AFR) for February of 2018. The AFR under Section 7520 for the month of February is 2.8%. The rates for January of 2.6% or December of 2.6% also may be used. The highest AFR is beneficial for charitable deductions of remainder interests. The lowest AFR is best for lead trusts and life estate reserved agreements. With a gift annuity, if the annuitant desires greater tax-free payments the lowest AFR is preferable. Federal rates are available by
clicking here
.
Published January 26, 2018
Previous Articles
IRS Warns of Scam Targeting Tax Professionals