Wednesday January 23, 2019
Washington News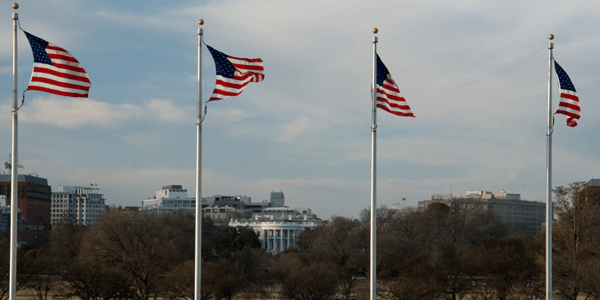 California Mudslide Relief
At 3:30 AM on January 9, an intense rainstorm dropped ½ inch of rain in five minutes just east of Santa Barbara, California. The hillsides north of Montecito had been cleared of most brush and trees by the record-breaking Thomas Fire in early December. With limited vegetation, the torrential downpour caused a flashflood of water, mud, rocks and debris to roar down Hot Springs Road.
The massive mudslide destroyed 65 homes, claimed 20 lives and closed Highway 101. CalTrans mounted a 24-hour effort using mud pumps, tank trucks and bulldozers to clear the road. Normally, Highway 101 is used by 14,000 daily commuters. CalTrans hopes to open the portion of the highway that remains closed to these commuters by January 23, 2018.
Jim Shivers, spokesman for CalTrans, stated, "It is not until you can see the damage with your own eyes that you can come to understand the magnitude of the incident, the response that is necessary, but most importantly the impact to the citizens and families of Santa Barbara County."
The Federal Emergency Management Agency declared the mudslide area a federal disaster zone. In CA-2018-1, the IRS announced tax relief for affected taxpayers.
Generally, all taxpayers who reside in the impacted areas with tax deadlines between December 4, 2017 and April 17, 2018 may extend their filings to the end of April. The normal April 17, 2018 filing date for income tax returns is extended to April 30, 2018.
Estimated tax payments normally due on January 16, 2018 may also be deferred until April 30 without penalty.
If taxpayers have businesses in the area and live outside the covered disaster zone, they may call the IRS at 866-562-5227 to request qualification for relief.
When filing their 2017 tax returns, affected taxpayers may obtain an expedited refund. On the top of the return, they should write "Disaster Designation, California, Wildfires, Flooding, Mudflows and Debris Flows."
Congressional Research Service Explains Estate Tax Changes
On January 11, 2018, Senior Specialist in Economic Policy Jane G. Gravelle published a Congressional Research Service explanation of the latest changes in estate and gift tax law.
The American Taxpayer Relief Act (ATRA) established a $5 million gift and estate exemption amount. The 2011 value of $5 million with indexed increases was scheduled to be $5.6 million for 2018.
However, the Tax Cuts and Jobs Act of 2017 (TCJA) doubled the basic exclusion amount to $10 million. Therefore, Gravelle explained that the indexed exemption for 2018 will be $11.2 million.
The previous estate tax provisions generally are continued. These permit unlimited spousal transfers, allow an executor to file IRS Form 706 and pass the Deceased Spouse Unused Exclusion Amount to a surviving spouse, permit special use valuations for farms and ranches and allow unlimited charitable estate tax deductions.
The estate tax rate remains at 40%. With the previous $5 million exemption, only 0.2% of estates were subject to tax. Of the total estate tax collected, about 75% came from the estates of taxpayers who had been in the top 1% of income earners. Compared with the prior 55% tax rate and $1 million exemption, the $5 million exemption was expected to reduce total tax revenue by $37 billion over a decade.
With the new $10 million (plus indexed increases) exemption, tax receipts over the next decade are expected to be further reduced by 40%.
Editor's Note:
For a married couple in 2018, the combined exemption is $22.4 million. If this couple is open to planning with charitable lead and remainder trusts, estates of $50 million or more may be transferred to family with no estate taxation. There also can be favorable income tax planning strategies for children and grandchildren.
Trust Appreciated Property Gifts Deductible at Cost Basis
In
Green, Mart D. v. United States;
No. 16-6371 (12 Jan 2018), the Tenth Circuit reversed a district court decision. The district court had permitted a family trust to give appreciated property to charity and claim a deduction for the fair market value. The Tenth Circuit determined that the appropriate deduction was for the property's cost basis.
In
Mart D. Green v. United States;
No. 5:13-cv-01237 ( 3 Nov 2015) the U.S. District Court for the Western District of Oklahoma held that appreciated property gifts by an irrevocable trust may be deducted at fair market value under Sec. 642(c).
On Dec. 7, 1993, David, Barbara and Mart Green created The David and Barbara Green 1993 Dynasty Trust ("the Trust"). The document authorized the trustee Mart Green to make charitable gifts to Sec. 170(c) organizations. In 2003 and 2004, Green made gifts of appreciated real estate in Virginia, Oklahoma and Texas to public charities.
The Trust timely filed its 2004 return on Oct. 15, 2005. It reported an appreciated property charitable deduction of $20,526,383. On Oct. 15, 2008, the Trust filed an amended return and increased that charitable deduction to $29,654,233. The IRS disallowed the appreciation on the charitable deductions and permitted only the cost basis of approximately $10.7 million.
Section 642(c) permits trusts to report charitable deductions "without limitation." Unlike the 50% limit on individual charitable deductions under Sec. 170, a trust may deduct up to 100% of its income. Because the deduction must come from income, the IRS opined that appreciation was not recognized income and therefore the deduction should be limited to cost basis.
Under Sec. 642(c)(1) a trust may deduct "any amount of gross income." The Tenth Circuit noted there are three possible explanations of "any amount." The phrase could refer to gross income earned in the current year, gross income earned in a prior year or any item that is traceable to gross income.
The IRS claimed that only items from the current or prior year's income qualified. Because the appreciation had not been recognized as income, there was no additional income from which to make a qualified gift.
The Court determined that the IRS position was correct. Because Congress had not included any provision in Sec. 642(c)(1) similar to the appreciated property provisions of Sec. 170(b)(1), the Court determined that the deduction for trust gifts of appreciated property is limited to cost basis.
Applicable Federal Rate of 2.8 for February -- Rev. Rul. 2018-5; 2018-6 IRB 1 (17 Jan 2018)
The IRS has announced the Applicable Federal Rate (AFR) for February of 2018. The AFR under Section 7520 for the month of February is 2.8%. The rates for January of 2.6% or December of 2.6% also may be used. The highest AFR is beneficial for charitable deductions of remainder interests. The lowest AFR is best for lead trusts and life estate reserved agreements. With a gift annuity, if the annuitant desires greater tax-free payments the lowest AFR is preferable. During 2017, pooled income funds in existence less than three tax years must use a 1.2% deemed rate of return.
Published January 19, 2018
Previous Articles
IRS Warns of Scam Targeting Tax Professionals