Friday September 20, 2019
Washington News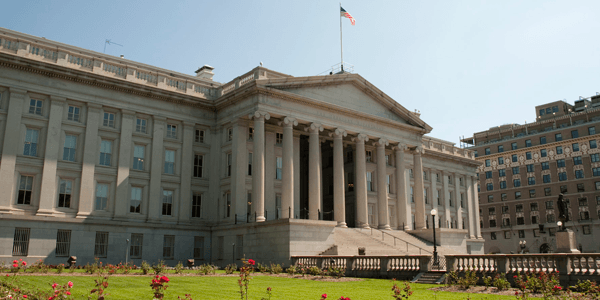 IRS Relief for Hurricane Florence Victims
In NC-2018-03, the IRS delayed tax deadlines for victims of Hurricane Florence. As the flood waters continue to devastate the eastern parts of North Carolina, thousands of taxpayers have not yet returned to their homes or businesses. The IRS relief grants extra time to comply with individual and business tax deadlines.
The president declared most of North Carolina to be a federal disaster zone. Residents of Beaufort, Brunswick, Carteret, Craven, New Hanover, Onslow, Pamlico and Pender Counties qualify for Federal Emergency Management Agency (FEMA) assistance and services.
Some individuals and business owners within the disaster zone may have federal tax deadlines between September 7, 2018 and January 31, 2019. They may delay filing until January 31, 2019.
Taxpayers who extended their 2017 tax return deadline from April 15 to October 15, 2018 may file as late as January 31, 2019. Taxpayers with quarterly payments due on September 17 or October 15 may delay payments until January 31, 2019.
Some nonprofits extended their Form 990 filing date from May 15 to November 15, 2018. They also may file on January 31, 2019.
Payroll and excise taxes due between September 7 and September 24, 2018 may be made by September 24, 2018.
The IRS also cautions taxpayers to be on guard for tax scammers who attempt to take advantage of charitable giving to non profit organizations following natural disasters. Some scammers create "bogus websites" and try to impersonate legitimate charities.
The IRS urges all donors to make gifts to reputable charities by check or credit card. Do not give out Social Security Numbers, bank information or passwords to any organization or representative soliciting a gift.
Editor's Note:
The IRS maintains a national list of qualified charities on
www.IRS.gov
. The Tax Exempt Organization Search tool allows you to verify a relief nonprofit before making a gift.
$12.5 Million Welfare Plan Policy is Taxable
In
De Los Santos, Ruben et ux. v. Commissioner;
No. 5458-16; T.C. Memo. 2018-155 (18 Sep 2018), the Tax Court held that a split-dollar insurance policy was taxable. A doctor's welfare benefit plan purchased a $12.5 million life insurance policy. Because the doctor indirectly paid the premiums and selected the beneficiaries, there was taxable income.
Dr. Ruben De Los Santos is a medical doctor in Texas. He and his wife Martha operated his practice through a Subchapter S corporation with the name Dr. Ruben De Los Santos MD, PA (RDLS).
His corporation, RDLS, created a Sec. 419A(f)(6) welfare benefit plan in July 2004. The plan was merged into the Legacy Employee Flexible Benefit Plan in 2010 (FlexPlan).
FlexPlan funded a $12.5 million insurance policy in years 2006 through 2010. Dr. De Los Santos transferred $1.8 million into FlexPlan and it paid $884,534 in premiums on a flexible universal life insurance policy. The payments were made to American General Life Insurance Company (AGLIC). The policy was for the benefit of Dr. and Mrs. De Los Santos and their selected beneficiaries. The four other medical practice employees each received a $10,000 term insurance policy.
The IRS audited FlexPlan and assessed deficiencies of $588,637 for 2011 and $615,546 for 2012. It also claimed an accuracy-related penalty under Sec. 6662A.
The taxpayers claimed there was no insurance and their transfers were not insurance premiums because they were made to FlexPlan. The IRS claimed a taxable split dollar insurance plan existed under Reg. 1.61-22(b)(2).
The Tax Court noted a life insurance contract is taxable compensation if it is "in connection with the performance of services," it is not part of a group insurance plan, the employer pays "directly or indirectly, all or any portion of the premiums" and the beneficiary is a person who "would reasonably be expected" to be designated.
All three prongs of the test were fulfilled. The policy was created in conjunction with services by Dr. De Los Santos, the premiums were paid indirectly by him through FlexPlan and their control over beneficiaries gave Dr. and Mrs. De Los Santos an "interest in the policy cash value of the life insurance contract."
Therefore, the Tax Court concluded that the policy "satisfied all three criteria required to create a compensatory arrangement." The split-dollar life insurance arrangement is taxable to Dr. and Mrs. De Los Santos.
Publishing Royalty Not UBIT
In
TAM 201837014
, the IRS determined there was no unrelated business income tax (UBIT) on payments from a publisher to a Sec. 501(c)(6) nonprofit association.
The nonprofit is a professional society with the goal of serving the medical profession. It publishes a scholarly journal with articles on "clinical advances and techniques."
An independent publisher works with the nonprofit editor. The publisher pays a stipend to the editor and funds a yearly conference for the journal editorial board. It also pays a "minimum guaranteed royalty" each year.
The publisher is permitted to sell advertisements, so long as these ads meet the "reasonable advertising standards" of the nonprofit. The nonprofit editor has historically approved all submitted ads.
Regulation 1.513-1(a) requires nonprofits to pay unrelated business income tax (UBIT) if a trade or business is regularly carried on and it is not substantially related to the exempt purpose. Regulation 1.513(b) states advertising may still produce UBIT even if it is in an exempt organization periodical.
Several cases have concluded that advertising will produce UBIT if the publisher is an "agent" of the nonprofit or the nonprofit is actively involved in marketing the advertising. If either of these exists, or the factual circumstances indicate active participation on the part of the nonprofit, then there is UBIT.
In this case, the publisher is acting on its own authority to sell advertising. Because the nonprofit only controls the editorial content, there is no UBIT.
Editor's Note:
This TAM is a useful explanation of guidelines for selling advertising. There are numerous cases in which universities and other large organizations have been actively involved in the sale of advertising connected with athletic events. These cases generally lead to UBIT for the university or other large organization. This TAM shows a potential path for some nonprofits to avoid UBIT on ad sales.
Applicable Federal Rate of 3.4% for October -- Rev. Rul. 2018-27; 2018-41 IRB 1 (20 September 2018)
The IRS has announced the Applicable Federal Rate (AFR) for October of 2018. The AFR under Section 7520 for the month of October is 3.4%. The rates for September of 3.4% or August of 3.4% also may be used. The highest AFR is beneficial for charitable deductions of remainder interests. The lowest AFR is best for lead trusts and life estate reserved agreements. With a gift annuity, if the annuitant desires greater tax-free payments the lowest AFR is preferable. During 2018, pooled income funds in existence less than three tax years must use a 1.4% deemed rate of return.
Published September 21, 2018
Previous Articles
Protect Yourself from Hurricanes, Floods and Tornadoes