Friday September 20, 2019
Washington News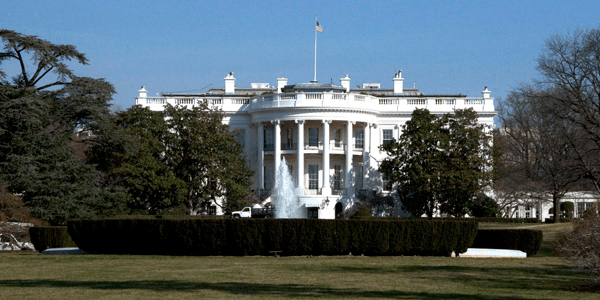 Warning Signs of Data Theft
In IR-2018-177, the IRS continued its series on data security. These are part of the "Protect Your Clients; Protect Yourself: Tax Security 101" campaign. While this series is directed at CPAs and other tax professionals, these safety tips are useful and helpful for everyone.
The IRS described five warning signs that may help you or your advisor take action to protect your information.
Rejected Return - If you file a tax return and it is rejected, another person may have already filed a return with your Social Security Number.
IRS Letters - The IRS may send letters to confirm or authenticate items on a tax return. If you receive an IRS letter before filing a return, this may indicate a problem.
Unexpected Refund - If an unexpected tax refund appears in your bank account, be on guard. A scammer could file a return, send the tax refund to a taxpayer's account and then contact the taxpayer. The tax scammer will explain that under federal law the taxpayer must return the improper tax refund. He or she will then ask the taxpayer to send that refund back to a special account. The special account will, of course, be under the control of the tax scammer who will then withdraw the funds.
Unexpected Tax Transcript - Tax scammers may try to use the IRS Get Transcript system to obtain your prior year tax information. He or she will use that information to file a fraudulent return. If you receive an unexpected tax transcript, it may have been requested by a tax scammer. The IRS uses two-factor authentication for tax transcript requests. As a result, it is difficult (but not impossible) for a tax scammer to obtain your tax transcript.
Computer Malware - If you click on a link in an email that claims to be from your tax preparer or financial institution but is actually from a scammer, the email may load malware on your computer. There are two types of fairly common malware - a program that moves your cursor and controls your computer or a virus that locks all of your files. With the moving cursor, the tax scammer may actually use tax software to prepare your return. He or she will change the bank refund numbers and file the return from your computer. With the lockout software, the tax scammer encrypts and locks all your computer files. He or she then demands a ransom that is usually sent to an overseas bank account. If you pay the ransom, you might recover your files.
The IRS has several security publications available on
www.IRS.gov
. While it is oriented toward tax advisors, you may find it useful to view Pub. 5293, Data Security Resource Guide for Tax Professionals.
Business SALT Deductions Permitted
In IR-2018-178, the Service responded to multiple taxpayer inquiries about business deductions for state and local taxes (SALT). The IRS explained that most businesses will be able to deduct these payments.
In proposed regulations effective on August 27, 2018, the IRS ruled that state tax credits over 15% would be "quid pro quo" and would reduce federal charitable deductions for individuals. The IRS stated that business deductions for state and local taxes will not be affected by the proposed regulations.
Under the Tax Cuts and Jobs Act, there is a SALT deduction cap of $10,000 for individuals. In a September 5 news release, the IRS sought to reassure business taxpayers that this limitation for individuals will not affect business owners.
The news release stated, "A business taxpayer making a payment to a charitable or government entity described in Section 170(c) is generally permitted to deduct the entire payment as an ordinary and necessary business expense under Section 162 if the payment is made with a business purpose. The rules permitting an ordinary and necessary business expense deduction under Section 162 apply to a taxpayer engaged in carrying on a trade or business regardless of the form of the business."
Editor's Note:
Several states have created charitable funds with 70% to 100% state tax credits for gifts. The proposed regulations reduce federal charitable deductions for individuals who make gifts to those funds. However, business owners generally are not affected. Even if some businesses have previously made gifts to those charitable funds, the amounts will usually be deductible as ordinary and necessary business expenses.
Phase 2.0 Tax Bill Outline
Following passage of the 2017 Tax Cuts and Jobs Act, House Ways and Means Chairman Kevin Brady (R-TX) stated he hopes to pass a second tax bill.
The second bill has the goal of enhancing retirement savings and making a number of the TCJA provisions permanent. The House Ways and Means Committee recently published a summary of the goals for Tax Reform 2.0.
The press release states, "Tax Reform 2.0 is about locking in tax cuts for middle-class families and small businesses, and changing the culture in Washington so we continuously improve our tax code and never again let America fall behind our global competitors."
There are several goals for Tax Reform 2.0. It will make permanent the individual and business tax cuts. The 20% pass-through business deduction, higher AMT phaseout levels and increased estate exemptions would also be made permanent.
Several retirement plan enhancements would be included. Businesses could jointly operate 401(k) plans. There will be no age limit for IRA contributions and some plans will not have mandatory required distributions.
Editor's Note:
Tax Reform 2.0 is estimated to cost $627 billion over a decade. Adding further debt will lead to a contentious debate in Congress. Tax Reform 2.0 is expected to be introduced this fall, but passage of another tax bill by both the House and Senate is unlikely before 2019.
Applicable Federal Rate of 3.4% for September -- Rev. Rul. 2018-23; 2018-36 IRB 1 (19 August 2018)
The IRS has announced the Applicable Federal Rate (AFR) for September of 2018. The AFR under Section 7520 for the month of September is 3.4%. The rates for August of 3.4% or July of 3.4% also may be used. The highest AFR is beneficial for charitable deductions of remainder interests. The lowest AFR is best for lead trusts and life estate reserved agreements. With a gift annuity, if the annuitant desires greater tax-free payments the lowest AFR is preferable. During 2018, pooled income funds in existence less than three tax years must use a 1.4% deemed rate of return.
Published September 7, 2018
Previous Articles