Wednesday January 23, 2019
Washington News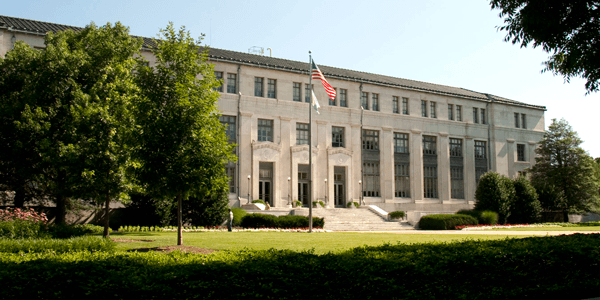 April 19 is Tax Freedom Day
Each year the nonpartisan Tax Foundation announces the date of Tax Freedom Day. Tax Freedom Day represents the day when taxpayers have earned enough to satisfy the nation's tax bill for the year. In 2018, Tax Freedom Day falls on April 19. This is 109 days into the 365 day year.

Tax Freedom Day is determined by a simple division of all federal state and local taxes by the nation's income. The government revenue is from individual, corporate, property, sales and excise taxes.

The total amount of federal tax that Americans will pay this year is $3.4 trillion. State and local taxes will total $1.8 trillion. The combined total is $5.2 trillion, which is 30% of national income. Federal taxes this year are $0.1 trillion lower due in part to passage of the Tax Cuts and Jobs Act. State and local taxes are up $0.2 trillion due to tax increases.

The $5.2 trillion in taxes that Americans will pay this year exceed the $4.4 trillion that Americans will spend on food, shelter and clothing. The estimates are $1.7 trillion for food, $300 billion for clothing and $2.4 trillion for housing.

If the federal deficit is included in the calculation, Tax Freedom Day is extended 17 days to May 6. This is 19 days earlier than the latest spending and deficit Tax Freedom Day, which was May 25, 1945. This day reflected the higher spending level during World War II.

Tax Freedom Day may also be calculated for high and low tax states. The high-tax states are New York on May 14, Connecticut and New Jersey on May 3 and Illinois on April 29. Four low-tax states are Louisiana on April 4 and Oklahoma, Alabama and Tennessee on April 5.

Editor's Note: Tax Freedom Day has been calculated each year for several decades. It provides a comparison of government spending for different years. Other Washington organizations have suggested an expanded calculation to determine Tax Freedom Day by taxpayer income levels. If other organizations report Tax Freedom Day by income levels, your editor will publish that data.


IRS Has a Very Bad, Awful Day

On the April 17 filing deadline, the IRS computers crashed. The last filing day is a maximum stress test as millions of taxpayers attempt to eFile their returns. Under the load of these millions of taxpayers, the IRS computers failed and the Service was forced to cease operation of www.IRS.gov for the day.

As a result, in IR-2018-100 the Service announced an extension of one day to April 18 for filing 2017 tax returns. The IRS reported that the shutdown lasted about eight hours and the computers were operational again the night of April 17.

The computer failure occurred just as Acting IRS Commissioner David Kautter appeared before the House Oversight Subcommittee on Government Operations. Kautter told the subcommittee members, "We are working to resolve this issue." Committee member Rep. Greg Gianforte (R-MT) responded, "This is game day for the IRS, and it seems the IRS cannot get out of the locker room."

Later that day, Kautter apologized for the failure. He noted, "This is the busiest tax day of the year, and the IRS apologizes for the inconvenience this system issue caused for taxpayers. The IRS appreciates everyone's patience during this period."

In an internal IRS memo, Kautter acknowledged the failure but thanked the IRS employees for their efforts during this tax season. He continued, "I hope yesterday's issue does not overshadow what was a remarkable tax season. We have received more than 119 million tax returns, answered more than 23 million taxpayer questions on our toll-free help lines and provided in-person assistance to more than 860,000 people. And IRS.gov has been visited more than 363 million times this year."

Published April 20, 2018
Previous Articles
Ten Ways to Reduce Tax Return Errors
No-Cost Tax Help for Most Americans
IRS Publishes 'Dirty Dozen Tax Schemes'